Downing Street has called for the EU to ditch "soundbites and negative anonymous briefings" in Brexit talks - days after Brussels accused the UK of "chasing a fantasy" and playing "hide and seek".
The government is currently in dispute with the EU over elements of Britain's proposed future relationship with the bloc.
This includes a bar on the UK remaining a full member of the multi-billion Galileo satellite navigation project.
The government suggested it could reopen negotiations over the £39bn Brexit divorce bill if it is excluded from the project.
In response, a senior EU official last week accused the UK of "chasing a fantasy" and told Britain it needed to "accept the consequences of its own decisions".
At the weekend, the EU's chief Brexit negotiator Michel Barnier also warned the UK to stop playing "hide and seek" over its position on a future trade relationship, amid internal government deliberations on post-Brexit customs arrangements.
Downing Street delivered a strident response to those comments on Tuesday, declaring Brexit negotiations needed to be approached "with the interests of citizens at heart".
The prime minister's official spokesman added: "That means focusing on holding constructive talks inside the negotiating room.
"We also need to be constructive outside of the room, which means looking beyond sound bites and negative anonymous briefings."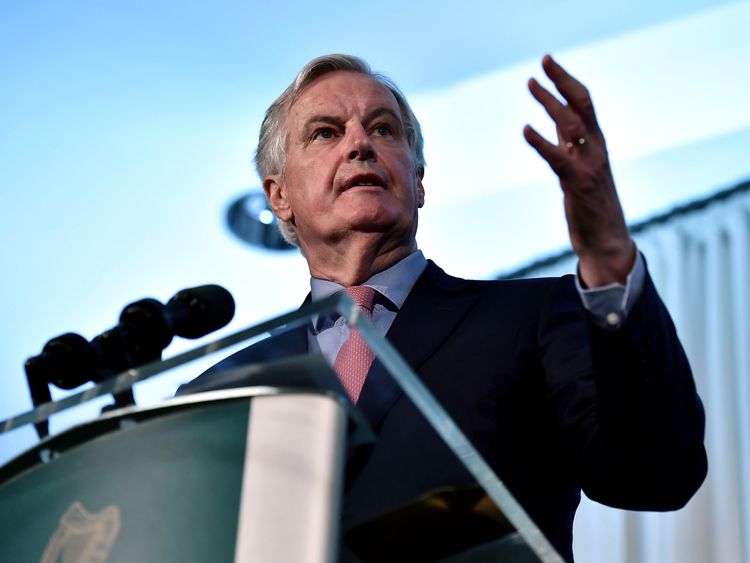 Along with the Galileo row, The Daily Telegraph has reported fears about EU moves to limit British companies' involvement in the new European Defence Industrial Development Programme, which will have an initial budget of €500m.
Sources told the newspaper the EU's stance risked damaging Europe's long-term security, despite the UK and EU hoping to strike a deep security partnership in Brexit talks.
Theresa May also faces concerns from Brexit-supporting Tory MPs after it emerged UK officials had accepted an invitation to take part in negotiations over the EU's €1.3tn budget plan for 2021-28.
This is despite the UK leaving the bloc in March next year.
According to The Times, EU officials offered the invitation because they believe the UK will keep paying billions to Brussels for years after Brexit in order to remain in key schemes, and perhaps in return for preferable market access.
The offer, made by EU member states, has angered European Commission bureaucrats who fear the UK could use the opportunity to influence rules on non-member states participating in EU programmes, the newspaper reported.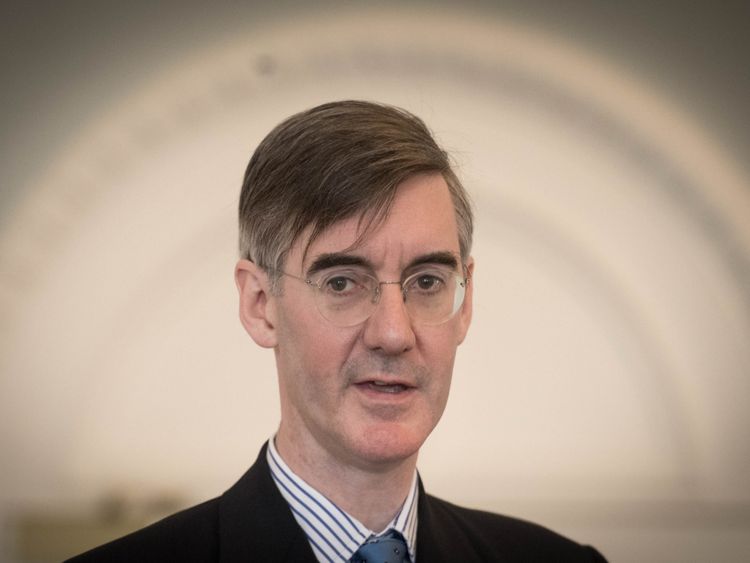 Prominent Brexiteer Jacob Rees-Mogg, who leads an influential group of Leave-backing Tory MPs, warned Mrs May to be "very careful about being in the budget discussions".
He told LBC Radio: "We may be involved in the Erasmus programme or something like that, but that would be a standalone issue to which we will contribute a certain amount of money.