Wildfires in Greece have killed at least 50 people, with officials declaring a state of emergency.
On Tuesday morning, the Red Cross discovered 26 bodies between two homes in the coastal town of Mati - and officials fear they became "trapped in the flames" as they tried to escape to the sea.
Greece's interior minister, Panos Skourletis, has described the wildfires as a "national tragedy" and a "biblical disaster with human losses".
The fires sent hundreds of people, including tourists, racing to beaches to be evacuated by navy vessels, yachts and fishing boats.
At least 150 people are believed to have been injured as a result of the wildfires on the outskirts of Athens.
More than 600 firefighters and 300 vehicles are involved in fighting the fires and Greece has asked for help from the European Union countries.
Cyprus and Spain have already offered assistance.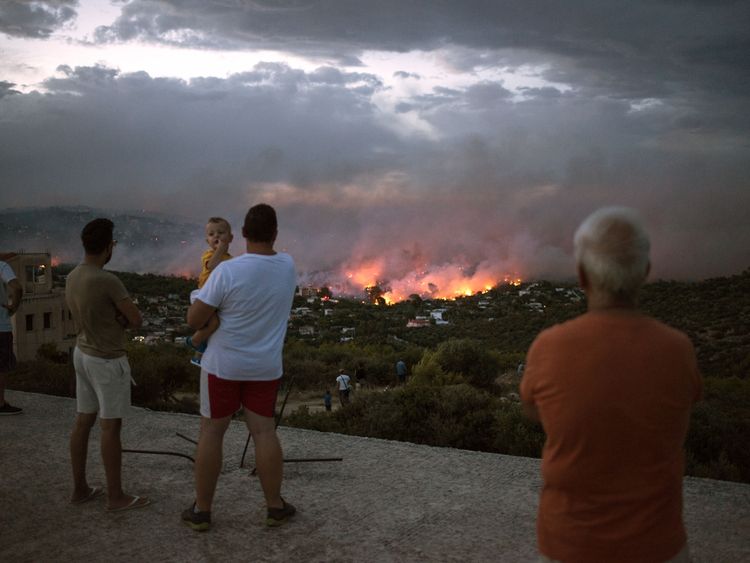 The thick smoke from the fires has led to main highways being shut down, while an orange haze has settled on Athens.
Flights have been diverted because of low visibility.
The army has been brought in to help.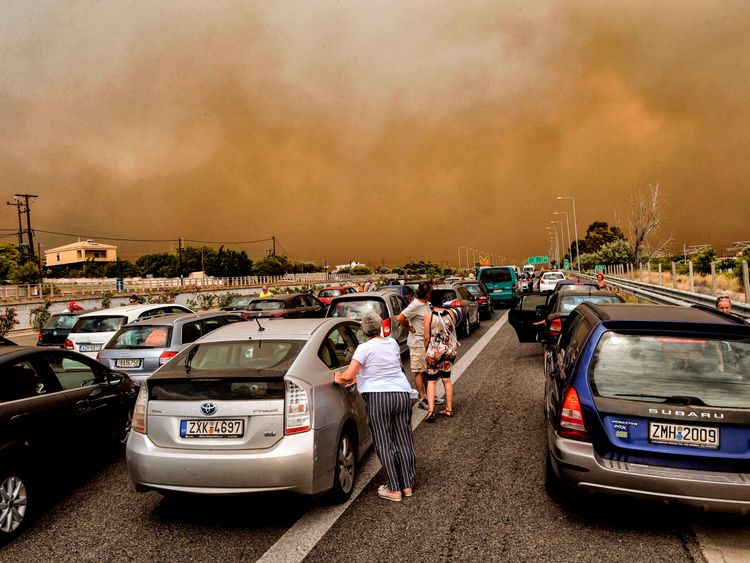 One fire is burning northeast of Athens in the Penteli area, where at least six people were taken to hospital after suffering burns, said fire service spokeswoman Stavroula Malliri.
Children's summer camps were evacuated, while a patrol boat was sent to rescue people trapped on a beach.
Evangelos Bournous, mayor of the Rafina-Pikermi area, said he saw "at least 100 homes in flames", adding: "I saw it with my eyes - it is a real total catastrophe."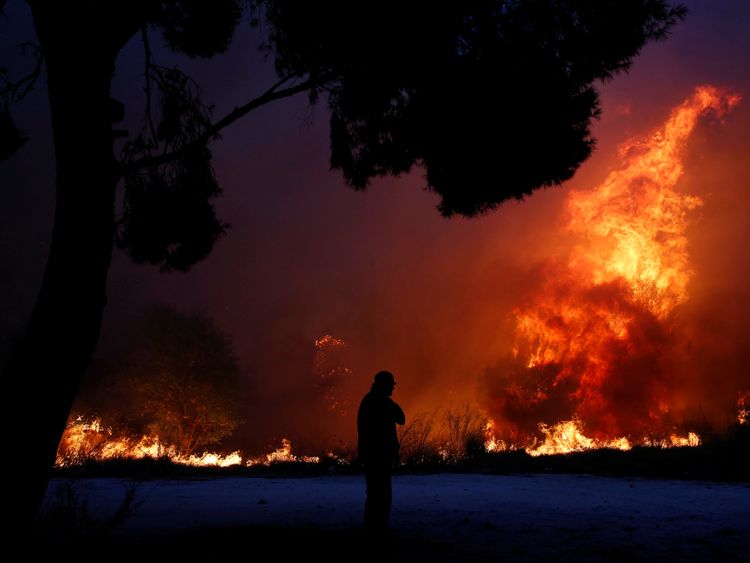 The other blaze is raging through pine forests 31 miles (50km) west of Athens after starting in the seaside town of Kineta, where 220 firefighters and 60 fire engines have been deployed.
The state of emergency was declared by regional authorities.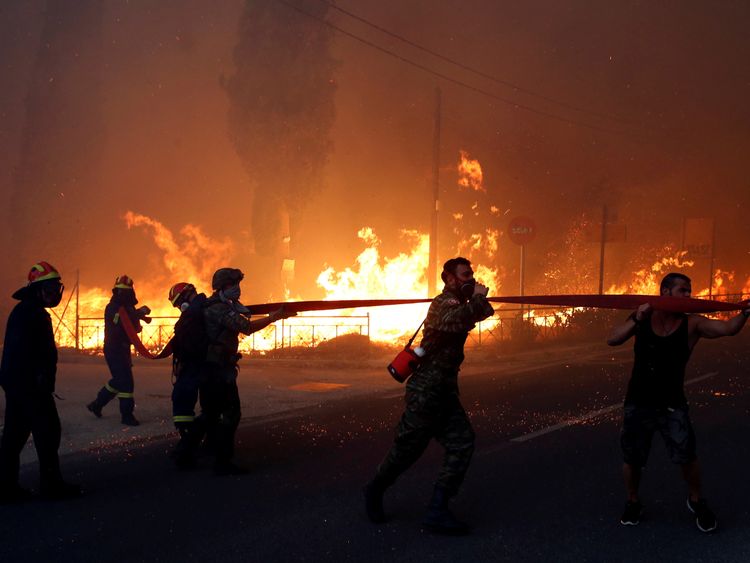 "This is an extreme situation," said senior firefighter Achilleas Tzouvaras.
"People should leave, close up their homes and just leave.
"People cannot tolerate so much smoke for so many hours."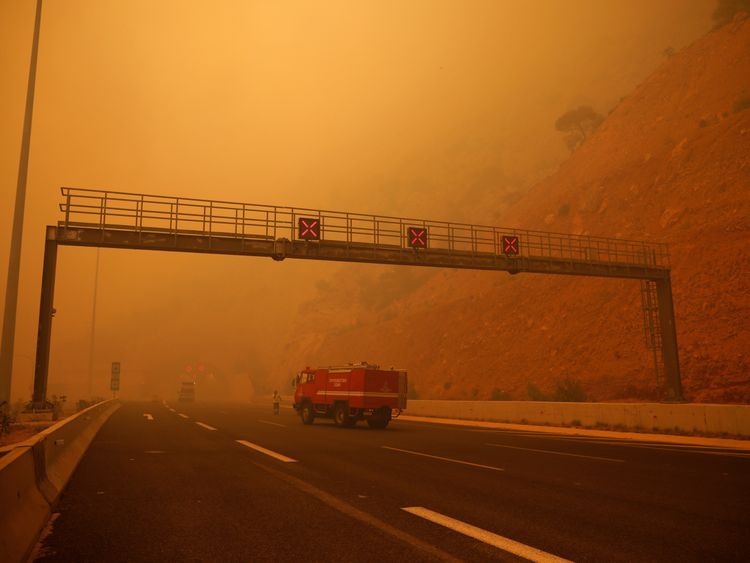 Prime Minister Alexis Tsipras said: "We are doing everything humanly possible to tray and tackle these fires."