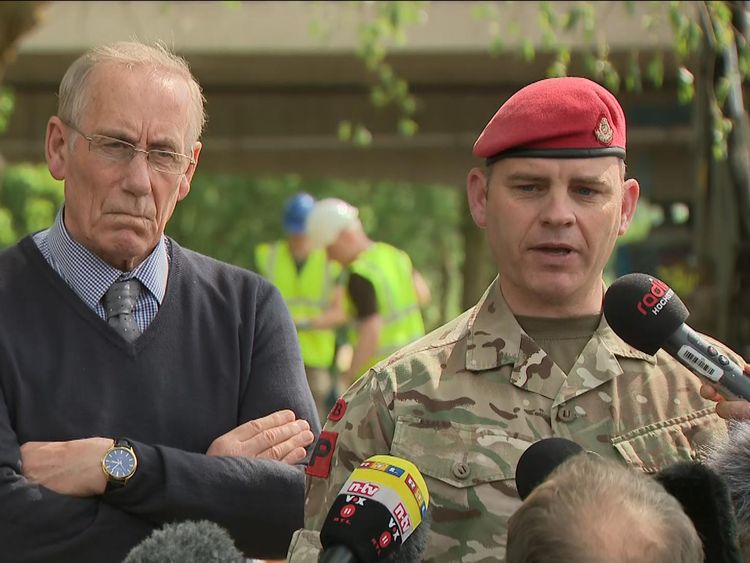 The father of a British toddler who has been missing for almost 40 years has told Sky News of his "embitterment" over past failures as a new investigation is launched into the two-year-old girl's disappearance.
Katrice Lee went missing in November 1981 from a supermarket near a British Army barracks in Germany, where her father was based.
Speaking at the site of the new Royal Military Police excavation in Paderborn, Richie Lee said: "When I left Germany the last time, I left as a family that was incomplete.
"Now what we have got is the Damocles sword for the next five weeks hanging over the family and the possibility that Katrice could be found on this site where we are now. It's a rollercoaster ride of emotions."
The two-year-old girl was last seen at a NAAFI store, a supermarket for British soldiers and their families, on 28 November 1981 - her second birthday.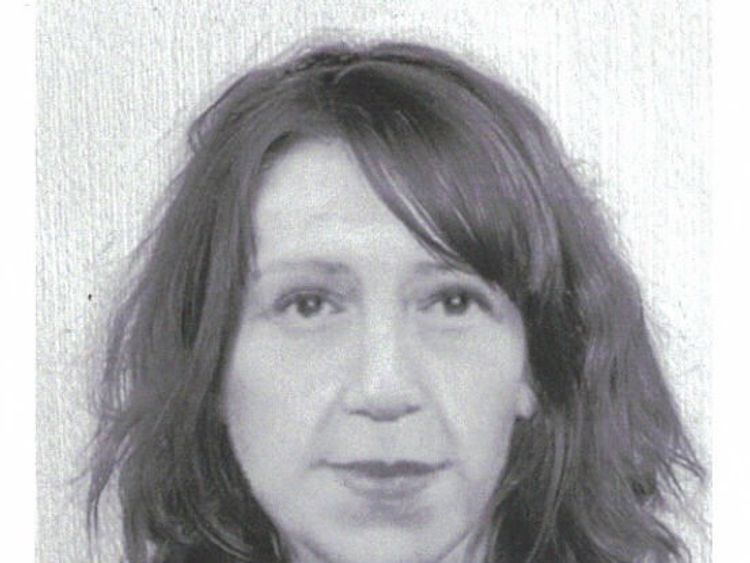 Her mother Sharon and aunt Wendy were with her at the time, buying food for the little girl's birthday party, which was to be that afternoon.
It was the last pay day before Christmas and the supermarket was busy. When they reached the checkout, Sharon Lee realised she had forgotten to buy something.
She went back to the aisles, leaving Katrice with her aunt. When she returned moments later, Katrice was not there.
Both Wendy and Sharon had thought Katrice was with the other.
The initial investigation, led by the British military police because the NAAFI was essentially British property, was botched from the start, a fact that has now been acknowledged by investigators.
There was an extensive search but the working assumption was that Katrice had wandered to the nearby river and drowned. An abduction was not considered likely.
Mr Lee told Sky News: "I feel very angry, but also vindicated, that our family's accusations have now been justified.
"What you see here is not new evidence that's being working on - it's evidence that has been available in the files for the last 37 years, so how do I feel emotionally?
"I feel very very embittered and I feel very angry and I think any parent out there would understand why I feel that way."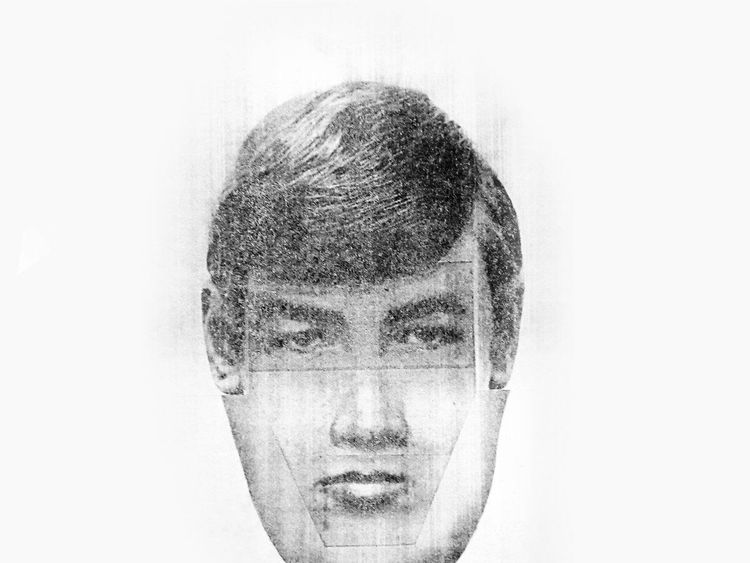 Following his daughter's disappearance, it was 24 hours before sniffer dogs were taken to the supermarket, 48 hours before border police were notified and a staggering six weeks before shop staff were interviewed.
There were only three checkouts in the NAAFI.
The fact that the toddler had a notable eye condition which was not made public is another failing which has now been acknowledged.
Mr Lee said: "Unless the correct information is put out in the public domain with reference to her eye problem, then she won't know that she is living a lie. She would have required two operations as her sister Natasha did.
"Since 1981 I have been trying to get her eye condition put out in the public domain, in the public press, and if I can get it to go worldwide and viral that would be fantastic.
"Maybe then Katrice can pick up a paper and say, 'hang on a minute, I have had that condition', and then hey ho, we have a happy ending."
Investigators have not revealed the specifics of why they have been drawn to a small stretch of the River Alme just outside Paderborn, but they have released an e-fit of a man they want to trace.
He was seen putting a child into a green saloon car at the NAAFI on the day Katrice went missing. The same car was seen by a witness parked by a bridge next to the stretch of river they are now searching.
With the help of his local MP Mike Hill, Katrice's father secured a private meeting with UK defence secretary Gavin Williamson in February. It gave the investigation new vigour, along with a willingness to review the case again.
Senior investigating officer Richard O'Leary has insisted his team will "pursue all reasonable lines of enquiry" and is determined that it be "successfully concluded".
"If Katrice went missing today, then the police's reaction - whether military or civilian - would be clearly different," he said.
"The Royal Military Police has now acknowledged that the original investigation was flawed and we have sincerely apologised to the Lee family for those failings.
"There is a large-scale effort being done here and we will pursue all reasonable lines of enquiry. We've consulted with the National Crime Agency for the latest practices and techniques, and the Home Office police force, to ensure our lines of enquiry are valid.
"We've even gone as far as the US FBI, speaking with their child abduction group. We are sufficiently resourced."
An added emotional difficulty for the family is the envy they feel at other missing people investigations, such as that for Madeleine McCann, which have received more publicity.
"For the last 10 years, because other cases have been getting more attention, I have been fighting to get a level playing field for all missing cases," Mr Lee said.
"There is no one missing case more important than another."
We spoke to Mr Lee as he watched the excavation from a cornfield next to the river bank.
"What you do is you learn to cope with it and for the last 37 years we have built up barriers, but now that I am back here, those barriers are starting to be eroded," he said.